MATRIX103610 Large scale switch matrix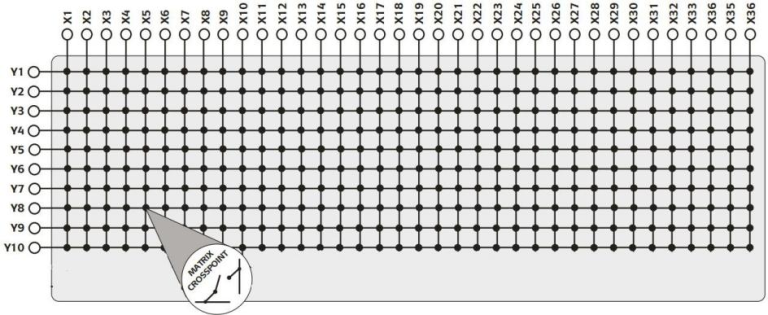 Matrix size: 10 * 36

Matrix type: full crossing

Matrix bandwidth: DC-10GHz

Insertion loss:
                          < 0.8dB@500M
                          < 1.3dB@2500M
                          < 1.7dB@6000M
                          < 2.3dB@8000M
                          < 2.7dB@10000M
Insertion loss  consistency between all channels:
                          DC~2.5GHz ≤0.5                                                                                 
                          2.5GHz~4GHz ≤0.6
                          4GHz~6GHz ≤0.7
                          6GHz~10GHz ≤0.8
Isolation: >80dB

Standing wave ratio:
                          DC~1GHz ≤1.15                                                                                                                                                                                                     1GHz~2.5GHz ≤1.25
                          2.5GHz~10Ghz ≤1.35
Phase consistency:
                          40MHz~500MHz : ±0.5°
                          500MHz~1.0GHz:±1.0°
                          1.0GHz~2.5GHz:±2.5°
                          2.5GHz~4.0GHz:±4.0°
                          4.0GHz~10.0GHz:±10.0°
Switching speed: <50ms

Switching power: >2W

Switching life: 2000000

Control interface: Ethernet/serial port (RS232)/USB

Connector: SMA

Packaging form: standard 19 inch cabinet installation, 482m/18.98″wide * 532.5mm/20.96″(12U) high * 600mm/23.62″ deep,

System weight: about 40KG/48.18 pounds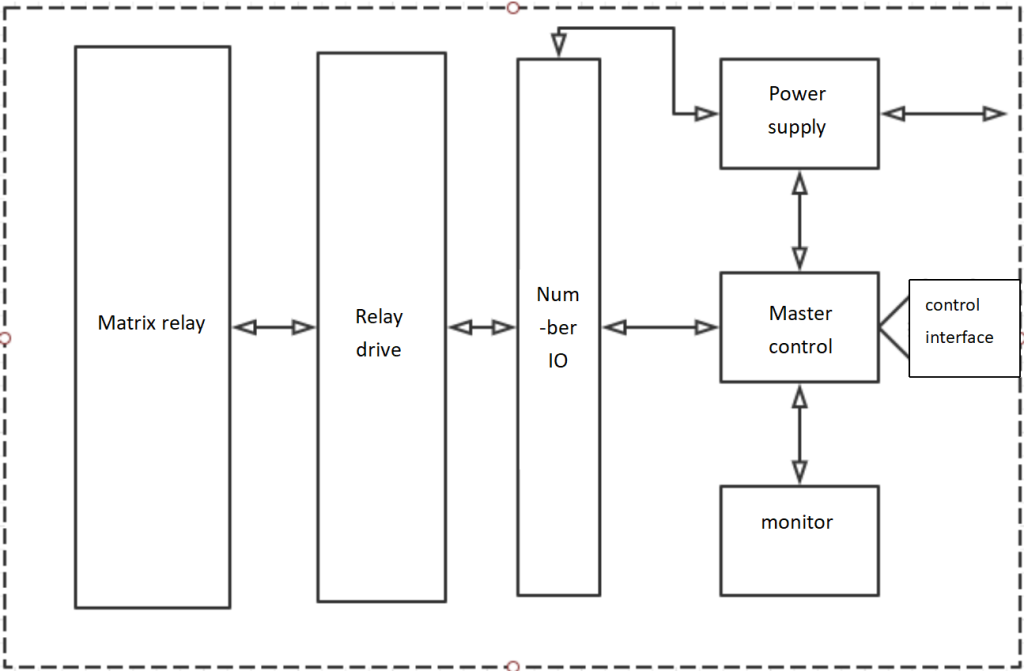 Matrix implementation mode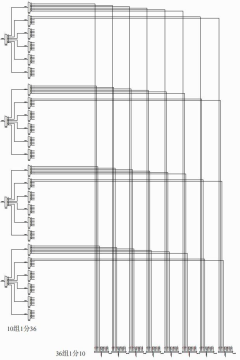 The scale of the matrix is 10 * 36, and the form is full crossing. It can realize arbitrary conduction of X axis and Y axis. However, due to the special structure of the microwave switch, it is impossible to achieve multi-point conduction on the same coordinate axis.
The matrix is controlled in the form of Ethernet, providing complete interface documents, and supporting multiple development environments, such as Labview, C/C++, etc.
Schematic diagram of chassis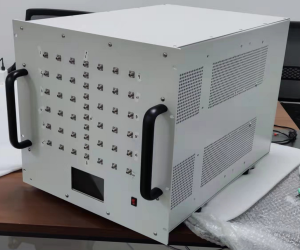 Product model: MATRIX103610
Note: This ordering model is only the host model, and does not include external wiring. If external wiring is required, it shall be purchased separately.
Operating environment/storage environment
Operating environment
Operating temperature: 0 ℃ —+65 ℃ / 32℉—149℉            Operating humidity: 0-90%, no condensation
Storage environment
Storage temperature: – 20 ℃ —+75 ℃ / -4℉—167℉
Storage humidity: 0-90%, no condensation