SPDT43 high density switch module test system
Switch scale: 43 groups
Type of switch: SPDT
Matrix bandwidth: DC-18GHz
Insertion loss: < 0.3dB@6GHz
                       <0.4dB@6-12GHz
                       <0.5dB@12-18GHz
Isolation: > 70dB@6GHz
               >60dB@6-12GHz
               >69dB@12-18GHz
Standing wave ratio: < 1.3@6GHz
                                  <1.4@6-12GHz
                                  <1.5@12-18GHz
Switching speed: < 50ms
Switching power: > 2W
Switching life: 2,000,000
Control interface: Ethernet /USB
Connector: SMA
Package form: standard 19-inch cabinet installation, 482mm wide *90mm(2U) high * 60mm deep.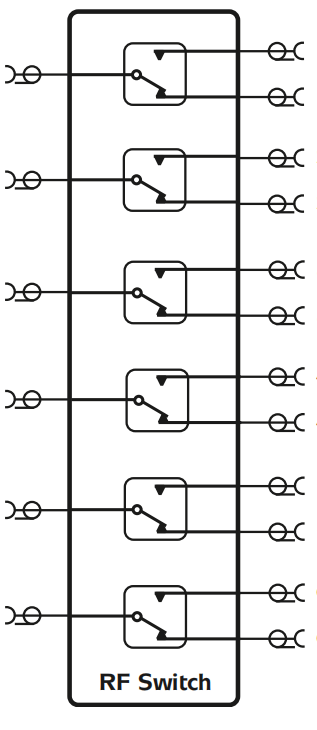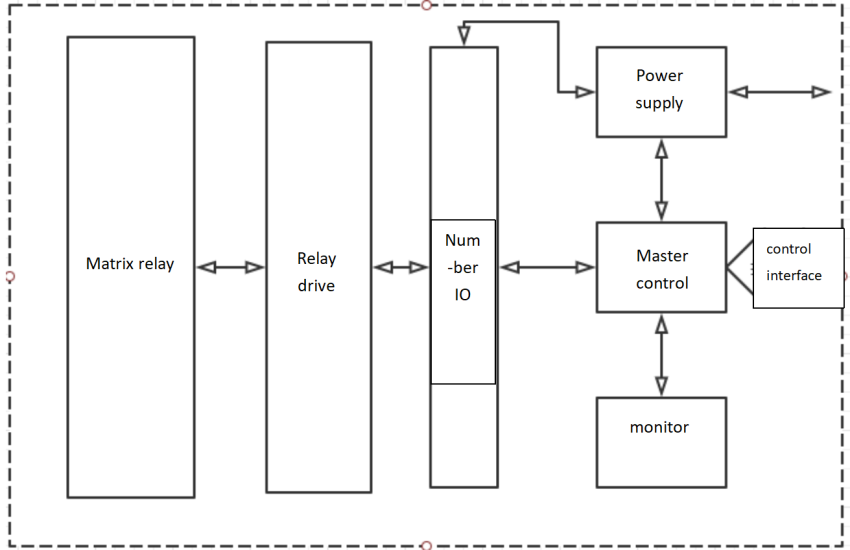 The switch module has a scale of 43 SPDT groups, is controlled by Ethernet, provides complete interface documents, and supports various development environments, such as Labview, C/C++, etc.
The system is equipped with LED indicator, which can show the current on-state of the switch.
Usage environment / storage environment
Operational environment
Operating temperature: 0℃-+65℃
Humidity: 0-90% without condensation
Storage environment
Storage temperature:-20℃-+75℃
Storage humidity: 0-90% without condensation
Schematic diagram of chassis